Violation of election code of conduct : RO for NA 122 issued a notice to PML-N candidate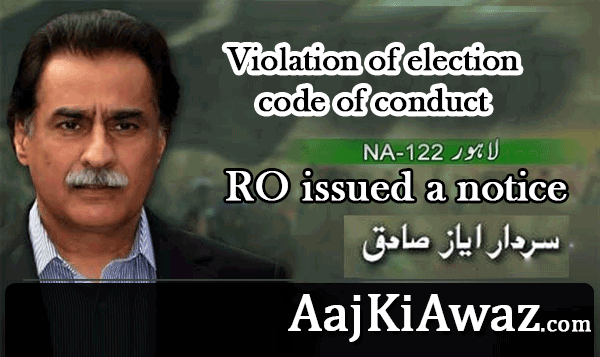 Lahore: As per code of conduct, no minister could take part in the election campaigns.
The notice was served to him after federal ministers were found involved in election campaign.
Ayaz Sadiq is a PML-N candidate contesting an upcoming NA-122 by-election to be held on October 18.
Yesterday, Federal Minister for Railways Khawaja Saad Rafique had addressed a PML-N rally in NA-122. Another minister Abid Sher Ali had also addressed a press conference along with him